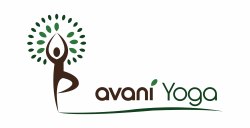 Advanced Studies & Yoga Teacher Training Course
£2500 to £2250
EARLY BIRD ENROLMENT OFFER
(Simply pay a non-refundable deposit of £500 by end of June 2017)
Each year Debbie offers a 9 month Advanced Studies and Yoga Teacher Training programme at Yoga Ananda Holistic Centre in Reigate ending with a 5 day residential retreat at the stunning Florence House in Seaford.
On completion students gain Yoga Alliance UK 200 hour Yoga Teacher Training approved certification.
Application forms available for September 2017 enrolment - only 16 spaces available on each course....
Download your course catalogue here for 2017 course dates
For more information and booking procedure visit www.avani-yoga.co.uk
Read testimonials from the last two years here http://avani-yoga.co.uk/testimonials/
This course is not only for those who wish to embark upon the rewarding journey of teaching others, it is open to all serious students of Yoga who wish to significantly deepen their knowledge and understanding of this ancient tradition. Come to the course first and foremost for your own transformation and Debbie will provide a safe and nurturing atmosphere at Yoga Ananda and an in depth course of study to enable you to deepen your personal practice and become skilled and confident teachers.
Course Intention
The intention of the course is to offer a broad and thorough foundation for the teaching of Vinyasa or flow Yoga. Deepening personal practice will be emphasised as this is the key to unlocking each pose, which in turn gives rise to inspired, creative and joyful teaching. The course will endeavour to help students unravel, understand and evolve their own uniquely personal teaching style.
Regular workshops will be available after the course, to continue development and support, as well as quarterly teacher get togethers and group meditation
Need help with your decision?
Why not download and have a look at my FREE ebook – Becoming a Yoga Teacher at www.avani-yoga.co.uk it may help you to ask those important questions making absolutely sure you choose the right course for you – You are also more than welcome to call me on 07901907245 or email me debbie@avani-yoga.co.uk
Testimonials
The teacher course at YogaAnanda has been truly inspirational. In delivering this course Debbie gives her usual blend of passion, wisdom and authenticity, resulting in a mind-blowingly brilliant mix of theory, practice and inner knowing. She leads by example, inspiring us all to bring our very best to the course, yet ensuring that we all work at our own pace and within our own personal framework in a supportive and sharing environment. I would not hesitate to recommend this course to anyone wishing to further their yogic journey, whether or not they intend to teach in the future. Just amazing! - Sally Collins.....
'I have waited many years to do my yoga teacher training and I am so glad I did because it has meant that I found Debbie. She is a gifted teacher whose passion for all aspects of yoga is infectious. It is obvious that her depth of physical practice and knowledge of yoga comes from many years of disciplined practice and exploration of what it means to her. From this, she is able to help her students on their journey of yoga, helping them find their voice and confidence as yogis. I found Debbie's approach to be warm, supportive and also challenging in a way that has helped me grow noticeably during the course. I would highly recommend her to other yoga students wanting to take their yoga to the next level.' - Catherine Jashinski.
Course Dates for September 2017
The course will begin on the evening of September 16th 2017 with a Puja and meditation from 7pm to 9pm and then continue on the weekends listed below - each day begins at 9am and ends at 6pm.
The course will end with a 5 day residential retreat at the beautiful Florence House in Seaford from Sunday 13th May to Friday 18th May 2018.
| | |
| --- | --- |
| 2017 | 2018 |
| September 16th & 17th | January 13th & 14th |
| October 14th & 15th | February 10th & 11th |
| November 11th & 12th | March 10th & 11th |
| December 9th & 10th | April 7th & 8th |
| | May 5th & 6th |


Application and Course Fee
Download your course catalogue here
It is recommended that each participant has at least 1 year of Yoga experience - however each application will be reviewed and all taken into consideration.
The final balance will be due at the start of the course however payment options are available if it is not possible to pay the balance in full
Full details of payment plans and booking details can be found here
http://avani-yoga.co.uk/apply-now/
The course fee does not include books, regular weekly classes or workshops during the course.
Certification
The course will result in a Yoga Alliance UK 200 hour Yoga Teacher Training approved certification, which can be used to obtain teacher insurance in the UK and abroad.