Mandy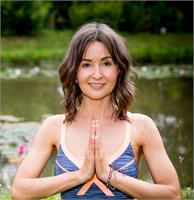 Hello, I'm Mandy
I am a qualified meditation & yoga teacher with over twenty years experience.
In my early twenties I came to meditation & yoga looking for meaning & freedom from suffering in my life. Today I am passionate about sharing what I have learnt with others & exploring together how we might live with greater peace, ease & wellbeing in our daily lives. I teach from my own direct experience & from the heart, a process that is very alive, ever deepening & rooted in a sincere commitment to Truth. My deeply relaxing True Rest Meditation & Yoga classes are grounded in the belief that a life of true peace, love, & happiness is possible for us all.
I hope to meet you soon
Love Mandy
Mandy is currently not instructing any classes.