Michael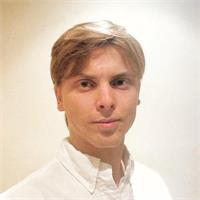 Michael travelled the world learning and exploring the technique Transformational Breath® under the founder Dr Judith Kravitz. Working with influential teachers across Europe deepened his knowledge. Michael studied Humanistic counselling at the Gestalt centre, is currently exploring Group analysis at the IGA. An advocate of the breath and its possibilities, Michael desires to further develop the relationship of self and with others.
"It's an honour to be allowed to facilitate, sit with and aid people in their growth. It has been phenomenal to witness the depth of change that I have observed in people in a short space of time with this approach, and I feel very enthusiastic about sharing this with you."
Michael is currently not instructing any classes.