Sue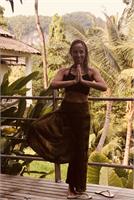 Sue has been doing yoga for 20 years and describes her own practice as being 'focused awareness on the movement & the breath, acting together so that that body, breath & mind are in the now, embracing the everyday miracle of life'
A qualified 200 hour teacher Sue believes that teaching is an art form that grows from lots of self-study and a clear understanding of practice. When her classes come together, a group is created that everyone contributes to and its Sues role to direct this wonderful energy in a balanced and beneficial way for all.
Sue is currently not instructing any classes.