Anna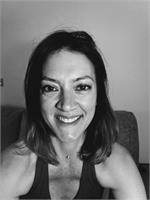 I am an ashtanga teacher registered with yoga alliance school RYS 200.I trained with CYS London and I have been really inspired by all the beautiful people that made my journey possible.
My belief is that anybody can and should practice yoga or at least try once in their life.
The benefits that you ll be able to enjoy are infinite.
It not only gives strength to your body but especially to your mind . It helps to live life in a simple way when often we get lost and find trapped in a complicated life.
In the Ashtanga Yoga method nothing is meant to be easy on your first try. This is part of the lesson of the practice. Instead of making the practice easy, the method asks you to make your mind strong. If you accept your failure and learn to love yourself anyway, you're practicing a valuable life skill. You should feel somewhat overwhelmed in the midst of your first Ashtanga Yoga practice. It gets better after many years!
Anna instructs the following:
Ashtanga Vinyasa is a strong dynamic practice devised of a sequence of set postures 'asanas'. Dynamic movement combined with the breath links each pose together creating a flowing movement 'vinyasa' which creates strength, heat, stamina, flexibility and mind control, as well as detoxifying the body.

The benefits of Ashtanga Vinyasa are endless. With an emphasis of breath with movement the body is able to create an internal heat. The asanas in the practice realign the body correcting the muscular skeletal system. The dynamic practice builds strength and flexibility. Internal organs are detoxified, hormones balanced and the nervous system strengthened. These physical benefits combined with the mental discipline involved in Ashtanga Vinyasa will ultimately lead to a sense of wellbeing.