Nalini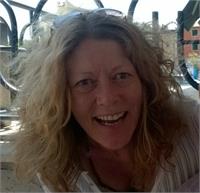 Nalini is a Kriyaban and teaches meditation, yoga nidra and conscious dance and facilitates her dance classes with joy and humour, leading you on a journey through your feet and into your heart. She lived at Ananda Italy for many years and is enjoying living back in England and sharing her passion and experiences here. She is also a Women's Quest coach and facilitator and holds groups and workshops on women's well-being including menstruality and menopause.
Nalini instructs the following:
MUST PREBOOK Investment £20


A magical blend of dance and yoga nidra in this inspiring two hour class. Moving to our own rhythm to heal, inspire and awaken our female 'Shakti' energy. Not just for women, we all have a blend of both Shiva and Shakti. We dance through a wave of great music that takes us from stillness, through expression and releasing as things heat up on the dance floor, and down the other side back into a quiet, reflective space...ahhh, wonderful! Capturing the essence of the feminine, open your heart, free your mind, and let sunshine and joy enter into your body, mind and soul in this lovely two hour session with Nalini.
Breath - relax - let go, that's it! No special steps to learn, gentle guidance given.
Concluding with a delicious session of yoga nidra to sooth your nervous system and take you into the deep peace that is our natural state. Let your curiosity be aroused and expand your heart's natural love. Come and relax and reset.